The way your teeth look says a lot about how you feel about yourself. However, there is no need to walk around with teeth that you don't feel good about or are embarrassed by. Our cosmetic dentist in Tampa, Dr. Elizabeth R. Dy, DMD has many different solutions for almost any problem with the appearance of your smile. Our practice has recently moved into brand new state-of-the-art office facilities equipped with the latest dental technology to serve the needs of the community with an even higher standard of quality dental services. Beyond our state-of-the-art office and technology our practice is still based on an old fashioned commitment to our patients and their good oral health.
Our cosmetic dentist in Tampa uses dental veneers as one method of restoring teeth that have been chipped, cracked, discolored, stained or are unevenly spaced. Dental veneers are thin sheets of porcelain laminate that is bonded to the front of a tooth or teeth. Veneers are best suited for the front teeth. Our doctor has the veneers made from precise measurements of your existing teeth. Veneers have a few advantages over other restoration methods. Dental veneers are less invasive than crowns, they also require little or no removal of tooth material like crowns do. Veneers are also less costly than many other restoration methods and there is no pain involved. Of course, veneers are not right for every restoration situation. They work best in restoring minor problems and not major tooth decay or injury and are only used for the front teeth. Veneers are not used to replace missing teeth or to top dental implants.
Our cosmetic dentist in Tampa can use a group of veneers to significantly change the color of a person's smile. Often patients want a much brighter, more even smile and veneers are often the treatment of choice in these cases because they are cheaper, easier to do and don't require the removal of tooth material for a basically cosmetic change that a row of crowns would. Veneers will not discolor or fade over time like whitening treatments will. If you are considering veneers to fix minor structural and/or aesthetic problems in your teeth call our office for a consultation with Dr. Dy.
By Sweet Tooth Dentistry
March 26, 2019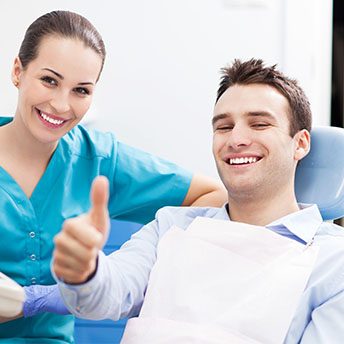 Blog Posts
Follow Us